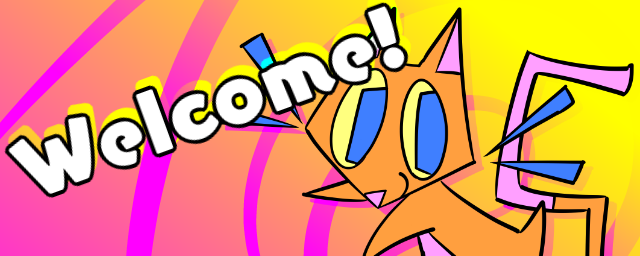 Hello! I'm SODABYTES, and I make cool stuff on my computer, like illustrations, pixel art, and sometimes music.
I plan to use this site as a hub for all/most of my creations (especially ones that would be strange or difficult to upload on social media sites), as well as a canvas I can use to express my creativity. I'll try to hide fun and cool secrets in different places!
If you'd like to take a look around, press the buttons at the top of the page to view different parts of the site!
---
August 10, 2022
New topnav, new favicon, new pixel art gallery, and coolest of all: new domain! Welcome to sodabytes.com!
---
July 25, 2022
Added the Sketches category to the Art page and added an additional "Return to Art page" button to the new gallery layout. I hope to apply the new layout to the rest of the galleries soon.
---
July 23, 2022
As of today, I've decided that I'll be adding updates/notes/whatever to this page. Speaking of which, I have added my Artfol, CuriousCat, and pixiv to the "External Links" section of the About page. I also want to add some new artwork I made before I go to bed tonight. A while back, I changed the layout of the Main Gallery to make it easier to navigate, which is great, but now I have to create a seperate thumbnail for every piece of artwork I upload. It's really not that hard to do, and it's worth it in the end, but man, it's a little annoying to keep track of. Oh well!